The Art of the Magic Lantern 2016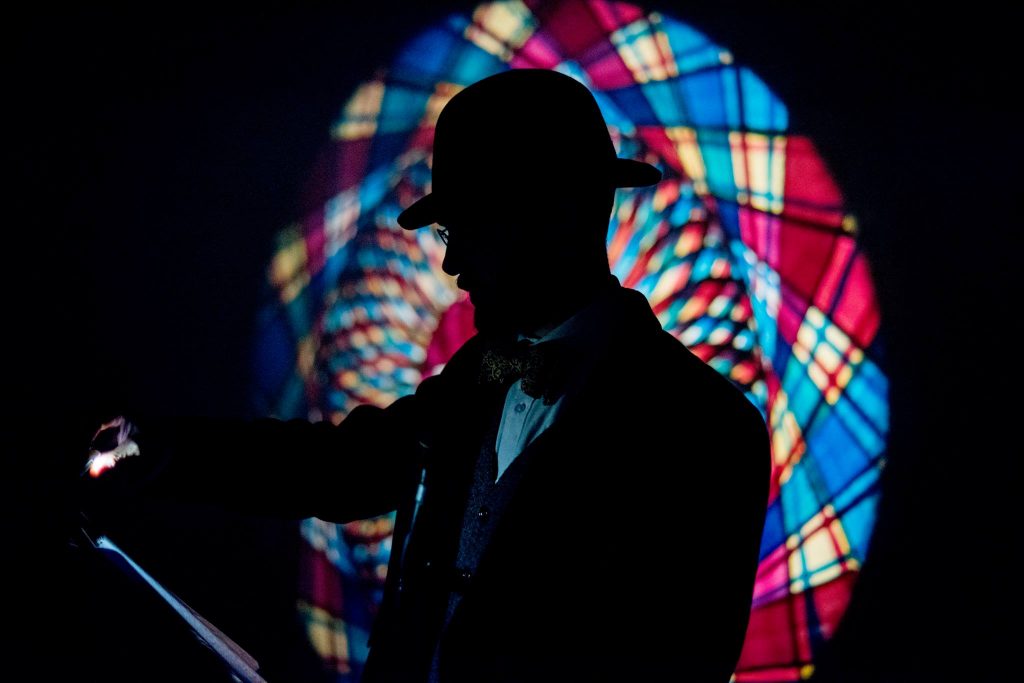 In 2016 Nicole and myself found we spent much of the year in 17th Century.
We began the year by exploring the John Bunyan's 'Pilgrim's Progress' (1678) for the Magic Lantern Society. Slides depicting scenes from Bunyan's tale were very popular at one time but are now rarely shown. We set out to find new uses for them. I began to write a new story entitles 'The Lanternsist Progress' while Nicole set about paintung new slides to accompany and extend original antique slide sets, imagining her work as a collaboration with a long dead uncredited artist.
In the spring we were once again exploring 17th Century literature with a show about the epic poem 'Paradise Lost' (1667) at Milton's Cottage Museum. We used the Magic Lantern to create vision of Satan in the same rooms where Milton wrote his verses on the arch deceiver of men.
September was the 350th Anniversary of the Great Fire of London. Only a few days before writing his famous account of the Great Fire of London, 17th century diarist Samuel Pepys had written of seeing his first Magic Lantern show in London, so we decided to bring to life the story of The Great Fire using the technology of the era for The Museum of London. This lead into a series of workshop for school exploring the history The Great Fire through slide making and performance as part of The Barbican's education programme.