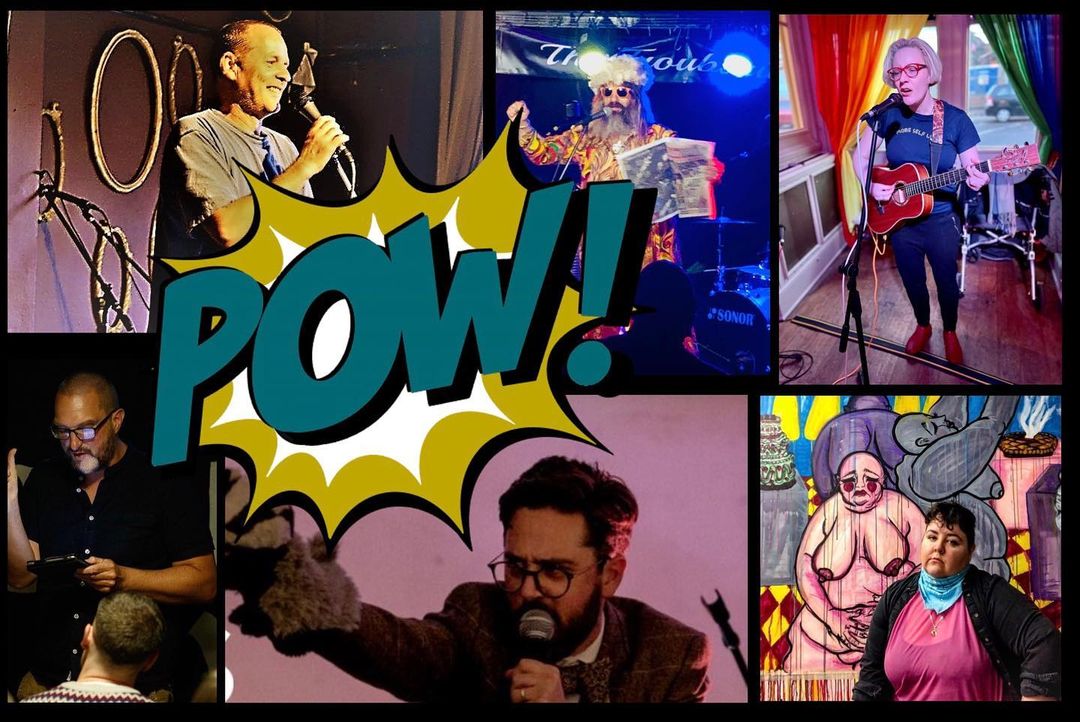 POW! Play on Words 4
An evening of performance poetry at The Bridge House Theatre in Penge with Aaron Barschak, Richard Allen, Liberty Antonia Sadler, Frog Morris, Pip McDonald and Dr, Lee Campbell.
Curated and compered by Lee Campbell, the evening will see performances from established performers, plus 5 open mic slots for anyone to showcase their stuff!
It will be a celebration of the beauty of language and the infinite possibilities that language has to impress, inform, move and entertain.
Tix: https://thebridgehousetheatre.co.uk/shows/pow4/