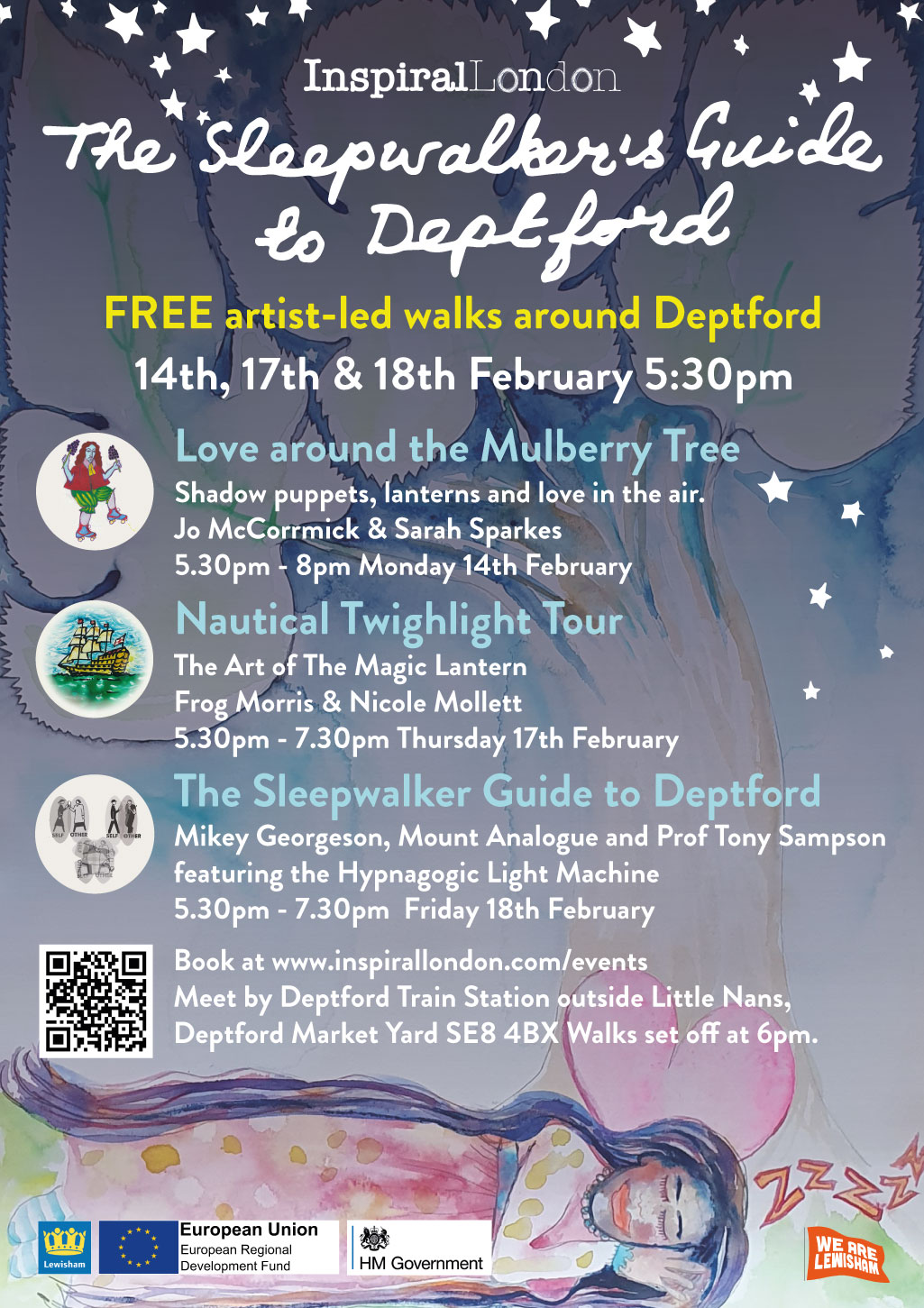 The Sleepwalker's Guide to Deptford :
Nautical Twilight Tour
The Art of The Magic Lantern Frog Morris & Nicole Mollett
FREE artist-led walks around Deptford
People of Lewisham, step this way! Bring your eyes but leave your good reason at the door!  You will not believe the wonders that await you in the streets of Deptford…
Witness spectres, monsters and all manner of otherworldly scenes appear from the darkness. For this unique perambulation Nicole Mollett and Frog Morris will take their Magic Lanterns out into the streets after dark to project an extraordinary collection of hand-painted imagery onto the walls and building of Deptford. What will we reveal? Long lost visions of Lewisham! Ghost Ships of Deptford Docks! Monsters of the River Thames! Christopher Marlowe's Demons! Lost Treasures of Deptford Market!
Join us outside Little Nan's Bar by Deptford Railway Station from 5.30pm, the walk departs at 6pm and towards the River and return to the Station, the walk will last approximately 1.5 hour including stops along the way. You are welcome to join us for as little or as long as you wish. Please bring warm waterproof clothing suitable for the February weather.
Inspiral London
https://www.inspirallondon.com/events/