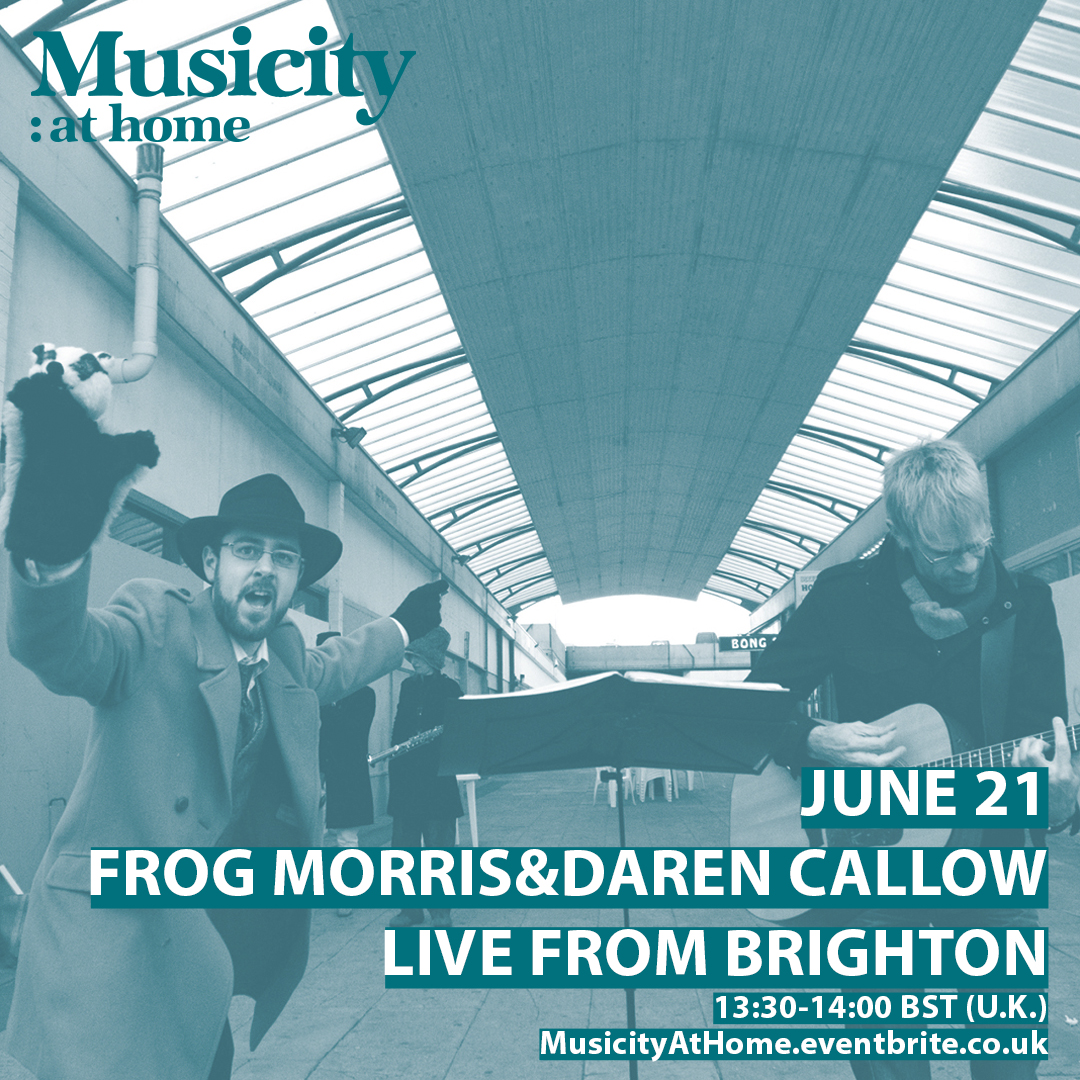 Morris and Callow join a line up of musicians from Musicity Lowline for a day of special live sessions broadcast online for Musicity
As part of the London Festival of Architecture and Make Music Day, join us on a musical and architectural journey across South London from the comfort of your home.
Over 6 hours of live Q&As and performances, discover the work of 10 artists as they weave in the musical interpretations of 10 handpicked locations with their own repertoire.
We start at Ewer Street and invite you to follow the Low Line, a Victorian railway viaduct running through Bankside, London Bridge and Bermondsey.
We make a halt at The Scoop, a spectacular outdoor amphitheatre on the South side of the river Thames.
We then invite you to go further south and follow the rail tracks to the following destinations: The Albany Theatre Deptford, The Pioneer Health Centre and Nunhead Cemetery.
Artists include: Angèle David-Guillou, Chihiro Ono, Clémentine March, Frog Morris & Daren Callow, Laima, Lossy, Neue Grafik, Suitman Jungle and Thomas Stone.