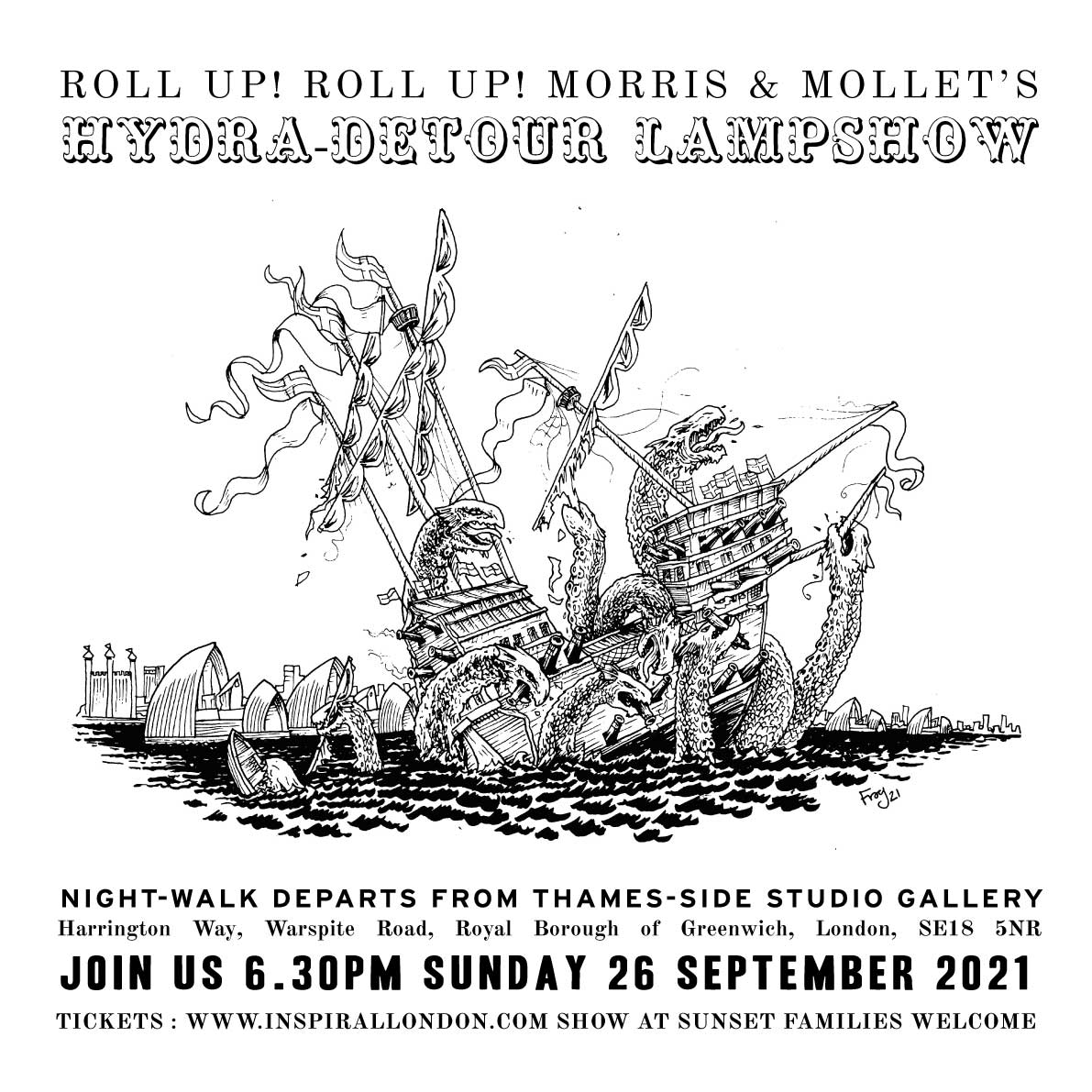 Roll up! Roll up! Ladies and Gentlemen! Boy and Girls! For Mollett & Morris Hydra-Tour Lampshow.
Your hosts Frog Morris and Nicole Mollett will use the ancient wizardry of magic lantern to conjure up fantastical tales of monsters, forgotten places and satirical humour. You will not believe the wonders that await you in the watery nooks and crannies of the old Naval Docks…
A live performance walking tour to take place outdoors after dark.
Meet at Thameside Gallery at 6pm on Sunday 26th September 2021.
Live show starts at sunset.
The Art of the Magic Lantern is a collaborative live art project by Nicole Mollett and Frog Morris which re-purposes pre-cinema projection equipment to create new live performance pieces for contemporary audiences. Hand painted illustrations and Victorian-era photographs are projected into dark spaces accompanied by live storytelling.
Times: 6.30-8pmish Sunday 26 September
Departure Point: Thames-side Gallery, Thames-Side Studios, Harrington Way, Warspite Road, Royal Borough of Greenwich, London, SE18 5NR.
Magic Lantern performance starts at Sunset
End; near Woolwich Foot Tunnel – short walk through old Naval Dock Yards to finish near Fish and chips/ Woolwich Arsenal DLR station
More on Lampshow website
This is an outdoor guided walk, please wear suitable clothing and foot ware.