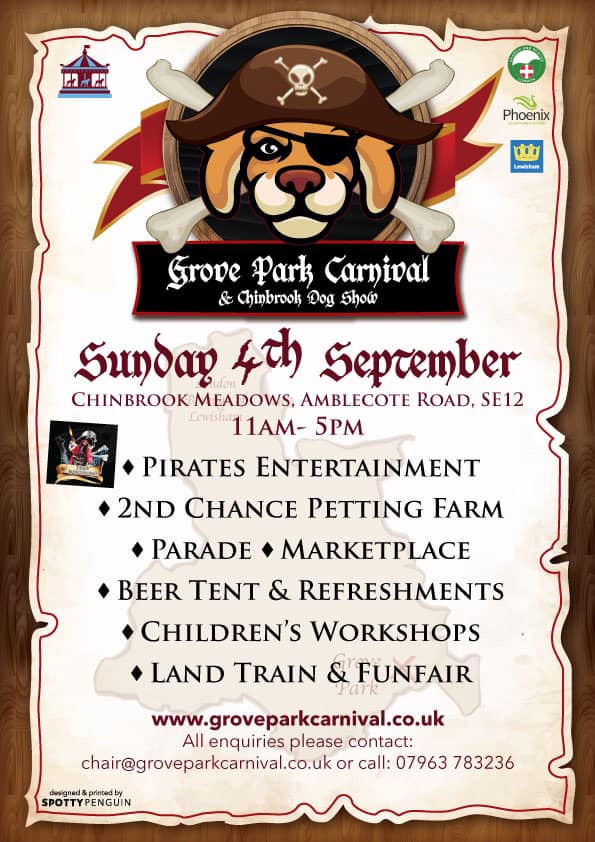 Our theme this year is Pirates!
Frog Morris is once again managing the parade at 12noon from Marvels Lane to Chinbrook Meadows. Look out for community workshops at Cooper's Lane School, Marvels Lane School, Grove Park Youth Club and W.G. Grace Centre supported by Lewisham Creative Change Fund for We Are Lewisham
See website for full details of the day!
https://groveparkcarnival.co.uk/