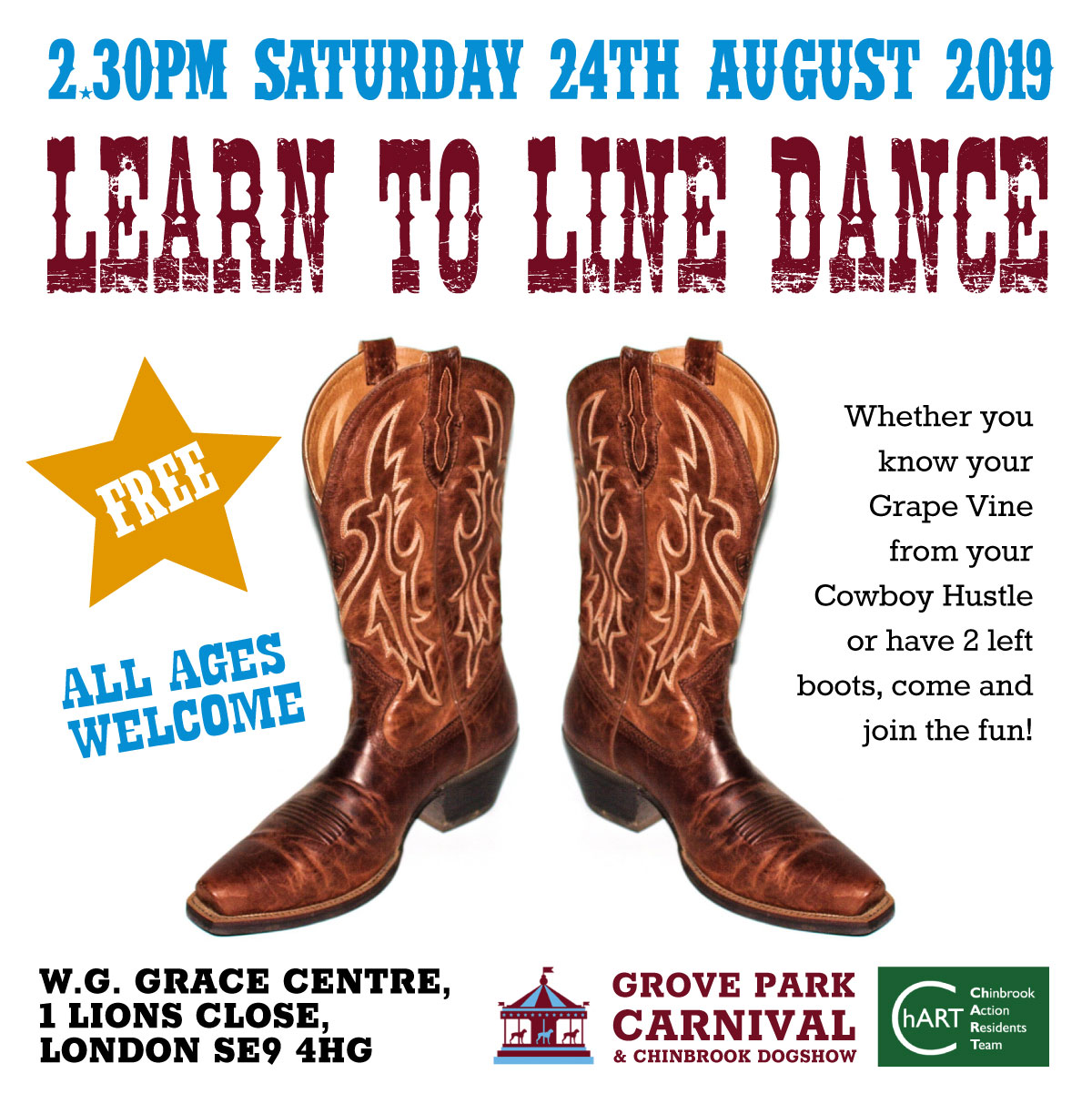 Whether you know your Grapevine from your Cowboy Hustle or have 2 left boots, come and join the fun!
Learn to Line Dance ready for our Hoedown at our Country and Western themed Grove Park Carnival
Free entry, all ages and experience welcome.
Children must be accompanied by a responsible adult.